The Battle Creek Area Chamber Foundation was formed in order to conduct educational programs aimed to enhance professional and leadership development for businesses and current/future community leaders in the Greater Battle Creek Area. To reach these goals, the Battle Creek Area Chamber Foundation works in partnership with the Battle Creek Area Chamber of Commerce to execute a professional development series, address work force development issues, and leadership development opportunities.
Leadership Battle Creek
Leadership Battle Creek is designed to engage established and emerging leaders in executive leadership skills. Executive Leadership skills move leaders outside of their title and/or role and into the framework of designing a culture where teams are happy and engaged. Curriculum focuses less on what leaders do and more on how and why they do it! Leadership Battle Creek specifically addresses the value of business and community by raising awareness of and educating leaders on the framework of sustainable leadership. Additionally, Leadership Battle Creek provides a venue to practice and implement applicable community and organizational change. It's a premier program of the Battle Creek Area Chamber of Commerce and Chamber Foundation.
Leadership Battle Creek meets once a month during October thru May of the Chamber Foundation's fiscal year. Graduation takes place at the Chamber's Annual Business Excellence Awards on the third Wednesday in May at Kellogg Community College's Binda Performing Arts Center.
To enroll yourself or an employee, contact the Chamber Foundation's President Kara Beer at [email protected].
Artwalks | Fall & Spring Into the Arts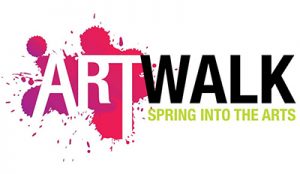 Fall & Spring into the Arts is the Battle Creek Area Chamber Foundation's bi-annual artwalk which provides businesses, artists and art organizations the opportunity to create meaningful partnerships that support a healthy, creative and artistic community. Located along the beautiful Linear Path alongside the Battle Creek River, the Chamber's artwalks introduces new ways for both artists and businesses to gain a competitive advantage showcasing all that our community has to offer.
Fall & Spring into the Arts, artwalks take place on the third Friday of October and May. Artist & Business Entry forms are live on the Chamber's website in August for Fall into the Arts, and January for Spring into the Arts (see links below). For more information, email [email protected].
Salute to the Military Ball
The Battle Creek Area Chamber Foundation is honored to host the bi-annual Salute to the Military Ball. The Salute to the Military Ball is a black tie formal affair that's open to the community. The Chamber Foundation is enthused to be able to provide this opportunity to its members and the community on a bi-annual basis to honor their valor, hard work and dedication.
While this event has a strong Military presence from across the State of Michigan, we encourage member and local businesses and citizens to participate by purchasing tickets, corporate tables, program ads within the commemorative program booklet, and/or sponsoring the Military Ball.
Silent Observer Committee
Statement of Purpose | The Silent Observer Committee aids in the development of a positive economic environment and quality of life in our community by involving citizens and businesses in crime prevention and deterrence, aid in crime detection, and assist in the successful prosecution of those persons engaged in criminal activity within our community.
Meets the third Wednesday of each month at 8 a.m. via Zoom.
To learn more or to join the Silent Observer Committee, email Staff Liaison Kara Beer at [email protected].